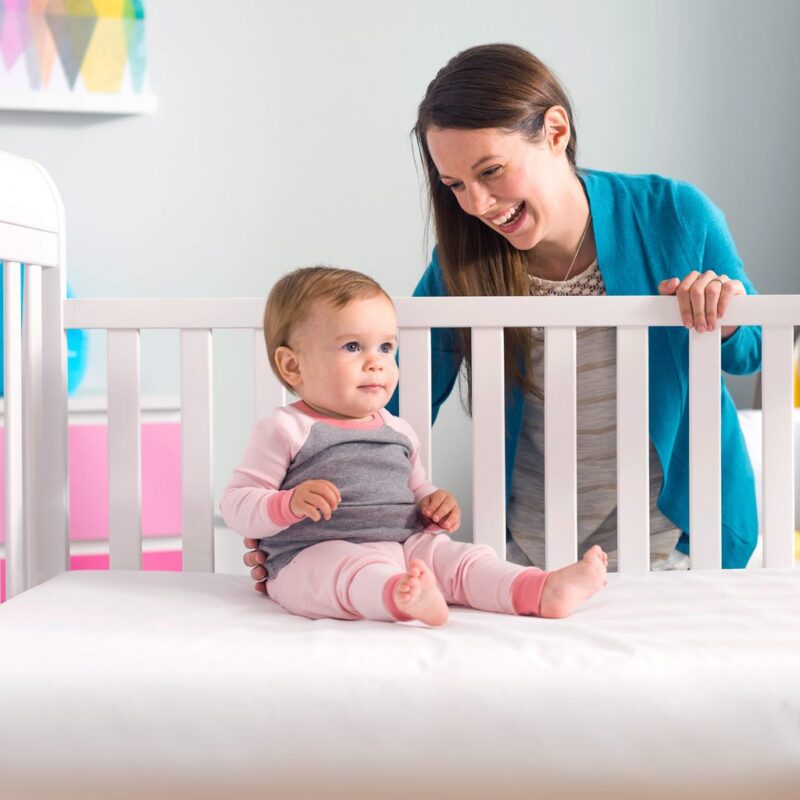 Breeze Crib Mattress 2-Stage
$279.00
Lullaby Earth breathable crib mattresses provide more airflow than traditional non-breathable crib mattresses according to independent tests.  Our practical approach to breathability is effective without sacrificing hygiene.
The breathable cover is actually a 3-dimensional structure that allows air to flow through the fabric and under the baby for 360° air circulation. Since air is able to pass freely through the fabric's 3D structure, babies can breathe right through it!
Description
Breeze Crib Mattress 2-Stage
The breathable function is encapsulated in a washable cover that completely hugs the mattress.  This removable layer has a waterproof backing that keeps the mattress clean and protected from urine, spit-up, and other messes.  In the event of an accident, just replace it with a spare cover or put the baby back to sleep on the fully functional underlying mattress.  The cover can be easily laundered at your convenience (machine wash & dry).
SKU#LE10 Dimensions: 27 1/4″ x 51 5/8″ x 6″
Information
Delivery
We deliver throughout all the New England states including Rhode Island, Massachusetts, Connecticut, New Hampshire, Vermont and Maine.


Return & exchange
Due to the nature of home furnishings with handling and ordering furniture, merchandise cannot be returned. All sales are final. More info.
Assistance
Contact us on (401) 467-2990, or email us at info@roomstogrow.com.